More About Jen….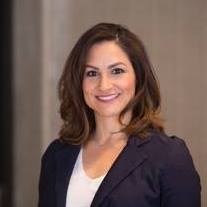 Jen Barna, certified Thinking Into Results Facilitator helps individuals, businesses, and organizations to direct the power of their thinking to improve the results in their professional and personal lives.
Jen has a unique ability to connect with her clients to identify and implement strategies to change their thinking from the inside out. Most people allow outside circumstances to control how they feel and how they act which usually gets them results they don't want. Jen's capacity and understanding of the mind enables her to show clients exactly how to cultivate the power of their own mind in achieving what they want.
Jen has a unique gift in speaking and showing individuals how to understand this powerful information, and provides ways for clients to easily apply this knowledge immediately and effectively in their own lives.
Jen is dedicated to her clients and her own continued study of personal growth. She found her way through serious study and application of alternative education and personal development from teachers like Bob Proctor. Applying what she learned through Bob Proctor and Sandra Gallagher's program Thinking Into Results (TIR) she embraced her ability to create positive connections and change with others.
The TIR program empowers her to share this incredible information to improve the quality of life and increase personal and professional fulfillment for people searching for change. Jen is a certified TIR facilitator with the Proctor Gallagher Institute.
Contact Jen if you want to explore creating permanent and positive change in your life.
Don't waste another minute. Stop living your life the way others think you should! Isn't it time You invested in YOU?
YOUR DREAMS!  YOUR POSSIBILITIES! …Start to Think Into the Results that YOU want!
Jen currently lives in Sacramento, California with her husband, two sons, and adorable rescue fur-baby. She loves to read, stay fit, and enjoys great food and wine. She also conducts mindset workshops and occasional speaking.
Jen is also a co-host for the local radio program Seeds to Success, now on hiatus. The radio show, soon to be Podcast called Grinders, is devoted to the people who continually put forth the effort in making lasting change for the development of success in their lives.
Jen was also a contributing author for the Amazon Best-Seller "Failure Is Never Final".